Domingo de Pentecostes
Thursday, May 25, 2023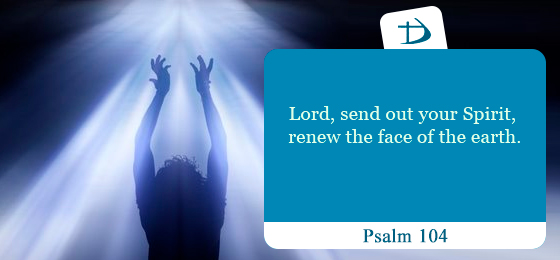 Primera Lectura - Hch 2,1-11
El dia de Pentecostes, todos los discipulos estaban reunidos en un mismo lugar. De repente se oyo un gran ruido que venia del cielo, como cuando sopla un viento fuerte, que resono por toda la casa donde se encontraban. Entonces aparecieron lenguas de fuego, que se distribuyeron y se posaron sobre ellos; se llenaron todos del Espiritu Santo y empezaron a hablar en otros idiomas, segun el Espiritu los inducia a expresarse.
Pentecost Sunday
First Reading - Acts 2:1-11
When the time for Pentecost was fulfilled, they were all in one place together. And suddenly there came from the sky a noise like a strong driving wind, and it filled the entire house in which they were. Then there appeared to them tongues as of fire, which parted and came to rest on each one of them. And they were all filled with the Holy Spirit and began to speak in different tongues, as the Spirit enabled them to proclaim.